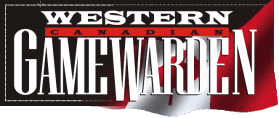 OFFICER'S NOTE BOOK - SUMMER 1996
[POACHERS FINED OVER $23,000]
Gluttonous Overlimit of Walleye Costs Poachers $7,000
Barrhead District
On February 27, 1996 Judge R.B. Spevakow of Barrhead Provincial Court, found three Edmonton residents - Peter Hansen, Wayne Restau and Wahab Ali - guilty of possessing walleye over the provincial limit. The possession limit for walleye is three fish for each angler. The three accused's were found to be in possession of over 80 walleye when their converted bus was stopped at a check-stop near Ft. Assiniboine on June 4, 1995.
Fish and Wildlife officers had set up the check-stop to target anglers that might be returning from northern lakes with over limits of fish, in particular walleye. In this case, the fishermen were returning from Lesser Slave Lake.
Inside the bus, Fish and Wildlife officers found two coolers containing a total of 60 walleye. An additional 22 filleted walleye were recovered from the freezer compartment of a refrigerator in the bus.
"The disregard of our natural resources will not be tolerated",said Environmental Protection Minister Ty Lund about the convictions."These sentences demonstrate that our court system and my department's enforcement people take these cases very seriously. In addition, we have introduced new regulations to ensure our walleye populations are protected."
Judge Spevakow assessed a fine of $5,000 and a two year fishing licence suspension against Peter Hansen, whom he described as the "organizer" of the trip. He ordered Wayne Restau and Wahab Ali each to pay a fine of $1,000, and suspended them from fishing for a period of one year.
Poachers Fined Over $23,000
Evansburg District
On February 5, 1996 three men from the Niton Junction area appeared in Stony Plain Provincial Court and entered guilty pleas to several charges under the Wildlife Act.
The charges resulted from an undercover operation in the Mackay and Niton Junction areas near Evansburg. The operation was spearheaded by the Special Investigations Section of Alberta Natural Resources Service, and assisted by the Evansburg Fish and Wildlife officers.
The court heard that on the night of October 1, 1993 Wade Allen Dalueg, of Niton Junction, Alberta was a patron in the Nojack Hotel. He approached an undercover Fish and Wildlife officer and offered to kill an elk and sell it to the officer for $245. Although an elk was not killed, Dalueg was charged with trafficking in wildlife, based on his offer to do so. Provincial Court Judge J.E. Enright commented that trafficking in wildlife is a very serious offence which carries a penalty of up to $100,000 in fines, and 6 months imprisonment. He said it is difficult for Wildlife Officers to protect the wildlife resource due to the vast area that they cover, and that this may be an incentive for people to abuse the laws that are in place to protect the wildlife. Taking into account that Dalueg had no previous record, and the fact that an animal was not killed and sold, Judge Enright ordered Dalueg to pay a fine of $700 or spend 60 days in jail.
The other individuals that appeared in court were Harold James Zerb and Peter William Costello, both residents of the Niton Junction area. The court heard that on the night of October 2, 1993 Zerb and Costello hunted for big game in the Mackay and Niton Junction areas. They were hunting at night, with the aid of a spotlight, in an area where there was no open season.
The two men accompanying them were undercover Fish and Wildlife officers who subsequently witnessed several Wildlife Act violations. Zerb shot at 2 deer in separate locations while Costello held a spotlight on the deer. It was never determined if the first deer was hit, but the second deer was definitely shot. The accused put little effort into locating the carcass and made statements like, "I'm not getting out of the truck to look for a deer." "She can rot right there, and she'll make good coyote bait."
On October 6, 1993 at approximately 11:00 p.m. the undercover Fish and Wildlife officers attended the Costello residence with Zerb and Costello. They were taken to an outbuilding where they observed the carcasses of a cow and calf moose. The cow moose carcass was sold to the undercover officers for $245.
Zerb took the money and stated, "It will probably end up in the Nojack Bar."
Zerb and Costello plead guilty to: hunting wildlife during a closed season, hunting wildlife during prohibited hours, using a light for the purpose of hunting wildlife, discharge a firearm from a road allowance, trafficking in wildlife, and unlawful possession of wildlife.
Zerb entered a guilty plea to one additional charge of discharging a firearm from a vehicle.
The Judge J.E. Enright commented that he had never heard circumstances that demonstrated a more flagrant disregard for wildlife laws. He ordered Harold Zerb to pay fines totaling $12,000 or serve 24 months in jail. Peter Costello was ordered to pay fines totaling $10,500 or serve 21 months in jail.
Zerb and Costello were prohibited from possessing firearms for a period of 10 years.
All three men had their recreational hunting licence privileges suspended for a period of 3 years.